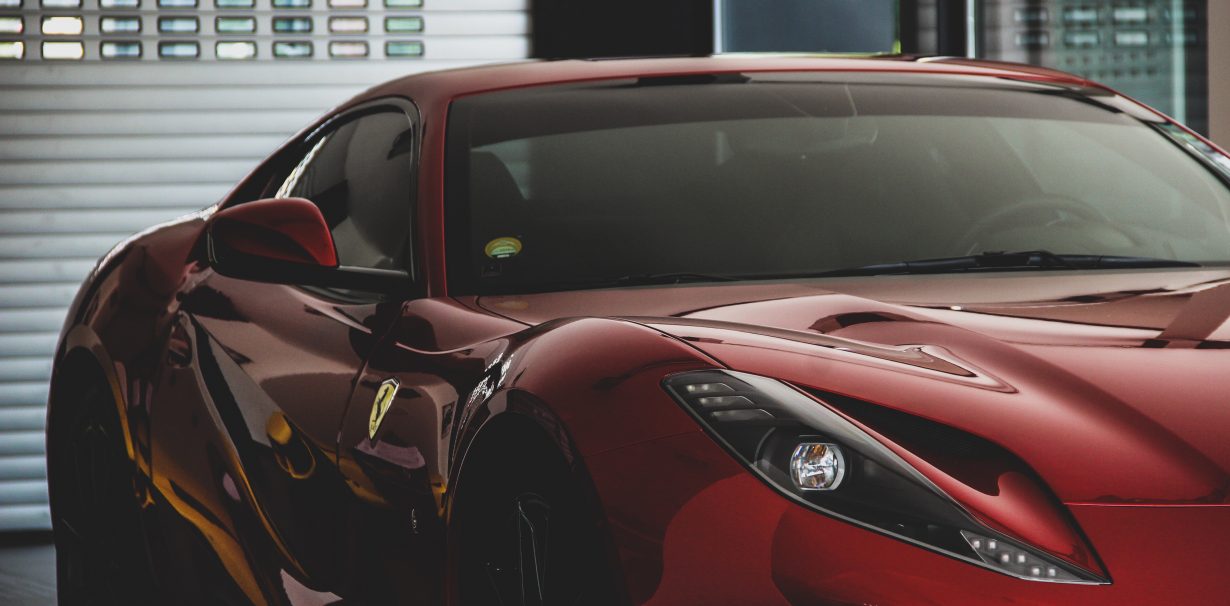 'Great cars deserve to be displayed and enjoyed with ease. The answer: the ultimate subterranean garaging solution'
As featured in the September issue of Octane Magazine, AUTO CAVE is the coolest addition to any home and the leading experts in ensuring your subterranean dreams come true.
As seen in Octane Magazine
The concept of true luxury continues to evolve, and for car enthusiasts the car world has changed beyond all recognition in the last couple of decades. Classic and performance cars are now desired and valued by collectors as works of automotive art. Recently an Italian court ruled that a Ferrari 250 GTO (36 constructed, last one sold for $48.4million) is now a protected 'work of art' alongside masterpieces by Michelangelo and Leonardo da Vinci.
With so many superb motoring events to choose from today, car enthusiasts are also collecting exciting cars to enjoy driving, showing or racing. But with many collectors living in busy metropolitan areas such as London, finding suitable garaging is becoming more of a problem in terms of available space and cost. The upshot is that many luxury and performance cars have to be stored miles away from where their owners actually live, in lock=-ups or facilities that are a hassle to reach. The result is that many of these cars are seldom driven and can deteriorate in poor conditions where security can also be a issue.
'Twenty-five years ago I realised that people were outgrowing their houses,' says Knowles Group managing director Robin Knowles 'It's often difficult to build upwards in cities, so we started building down. At the time, basement development was unusual, but today it's the norm and the perfect solution to adding extra living or leisure spaces to any home. And, of course, subterranean expansion is ideal for housing private collections of luxury cars, which is why we launched AUTO ACVE, to respond to the demand from our clients. Now it is a fast-growing division of the Knowles Group.
A large part of the overall enjoyment of classic and performance cars is the pleasure derived simply from looking at them. As with other works of art, presentation is an important element of collecting. Artwork should be correctly hung and lit, model cars displayed in glass cabinets, and wine and cigar caves located in a comfortable and attractive surrounds. In a similar way, AUTO CAVE can create a fully bespoke, functional and impressive environments in which to enjoy special collector cars: perhaps the ultimate expression of the 'man cave'! After all, Johnny Depp has a cave for his wine and Brad Pitt has one for his motorcycles and beer kegs. So why not create a cave for your luxury and performance car collection?
AUTO CAVE has the necessary experience and expertise to construct a unique subterranean world for your motor cars. Indeed, it is presently finishing projects in and outside of London, ranging from a four-car underground space to a bespoke dual-level cave for a collector where discretion, aesthetics and security are guaranteed. From concept to competition, AUTO CAVE provides a complete design and build service, which can include arranging planning permission, surveys, structural design and the complete construction of your own, personalised single or multi-car cave. With various lift and turntable options, exciting innovative technologies can be incorporated into an AUTO CAVE for high-tech solutions to all individual requirements.
Let's face it, collecting and owning classic and performance cars is a luxury, the enjoyment of which can only be enhanced by having them ensconced in a private AUTO CAVE within your property, where they can be accessed immediately at the flick of a switch or a scan of your fingerprint. A new level of luxury now made possible by AUTO CAVE, the leading experts in ensuring your subterranean dreams come true.
Subscribe to Octane Magazine here: http://subscribe.octane-magazine.com/
Watch the AUTO CAVE film on vimeo: https://vimeo.com/autocave