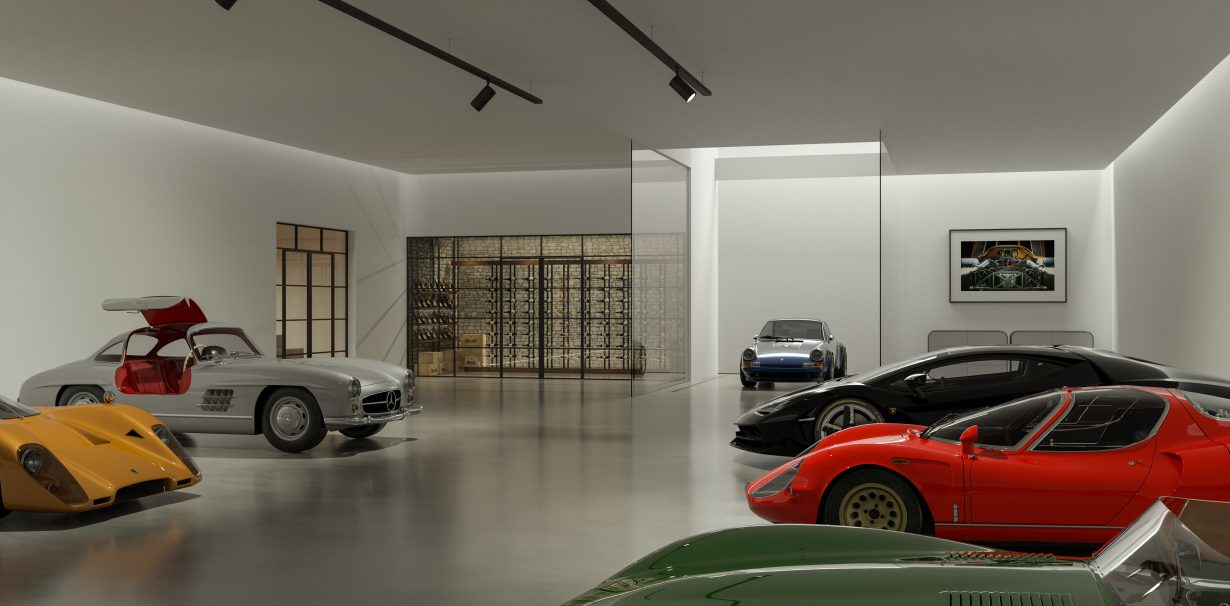 AUTO CAVE takes the hassle out of private parking by allowing you to have your personal car collection, right on your doorstep, in an innovative subterranean world that only you know exists.
For many car collectors, external car storage facilities have been the only viable option due to the safety, security and suitable environment that comes with housing your car within such a facility. But where's the fun in that? Logistically, it's time consuming, and it requires organisation when the very essence of the passion should be nothing short of fun.
AUTO CAVE allows you to be totally in control of your car collection, providing you with private car storage that gives you instant access and a centre piece to your home. Your AUTO CAVE private garage can connect to your main residence through a basement corridor, or it can sit separately within your driveway or garden – the options are endless.
From a modern-day man cave, to a classic style showroom – the AUTO CAVE team will work with you from concept to completion, designing a space that is perfect for you and your collections requirements. AUTO CAVE work with industry leaders in technology, interiors and mechanical engineering to ensure your AUTO CAVE not only looks the part, but it does exactly what you need it to do – ensuring your collection is in the most suitable environment. 
The ways of working with AUTO CAVE range from our full design and build service starts from the outset – working with our in-house architectural, structural engineering and projects team from start to finish. Or, if AUTO CAVE is part of a larger residential redevelopment, we are able to work with your preferred architect to bring the build to life.
Whether you want a single or multi-car cave, AUTO CAVE will design and build a bespoke world – the new-age solution for car storage. Undoubtedly the most sought-after luxury addition to any home, within the city or the country.
Watch the AUTO CAVE film on vimeo: https://vimeo.com/autocave