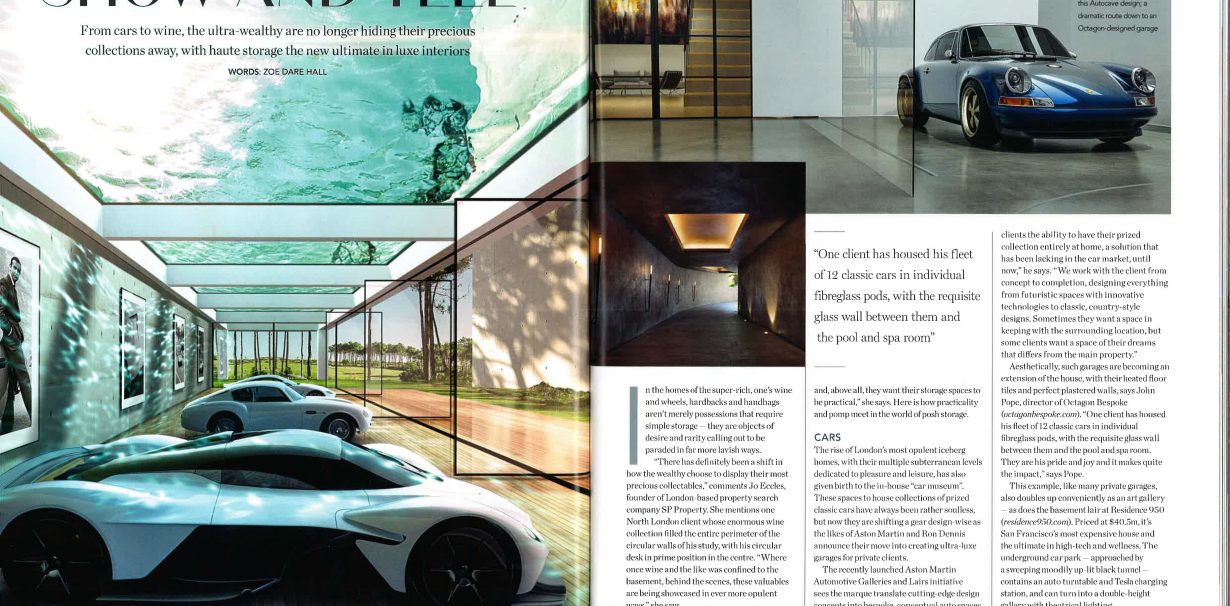 AUTO CAVE featured in luxury lifestyle magazine Sphere, as the primary choice when it comes to showcasing your luxury cars – a haute storage idea and the new ultimate in luxe interiors. Written by Zoe Dare-Hall.
AUTO CAVE continue to feature in the media as the design choice for those looking to showcase their car collections at home and creating a real-life 'car museum'.
In Sphere magazine, managing director Robin Knowles discusses how AUTO CAVE are 'bringing the bat cave, or man cave, to life. Giving clients the ability to have their prized collection entirely at home, as solution that has been lacking in the car market, until now'. Featured alongside Aston Martin of whom have also identified a gap in the market with their Automotive Galleries and Lairs initiative , AUTO CAVE go a step further by not only designing the spaces, but building them too, providing clients with a complete start-to-finish service. 'We work with the client from concept to completion, designing everything from futuristic spaces with innovative technologies to classic, country-style designs'
Never before have conceptual auto-spaces been so prominent.